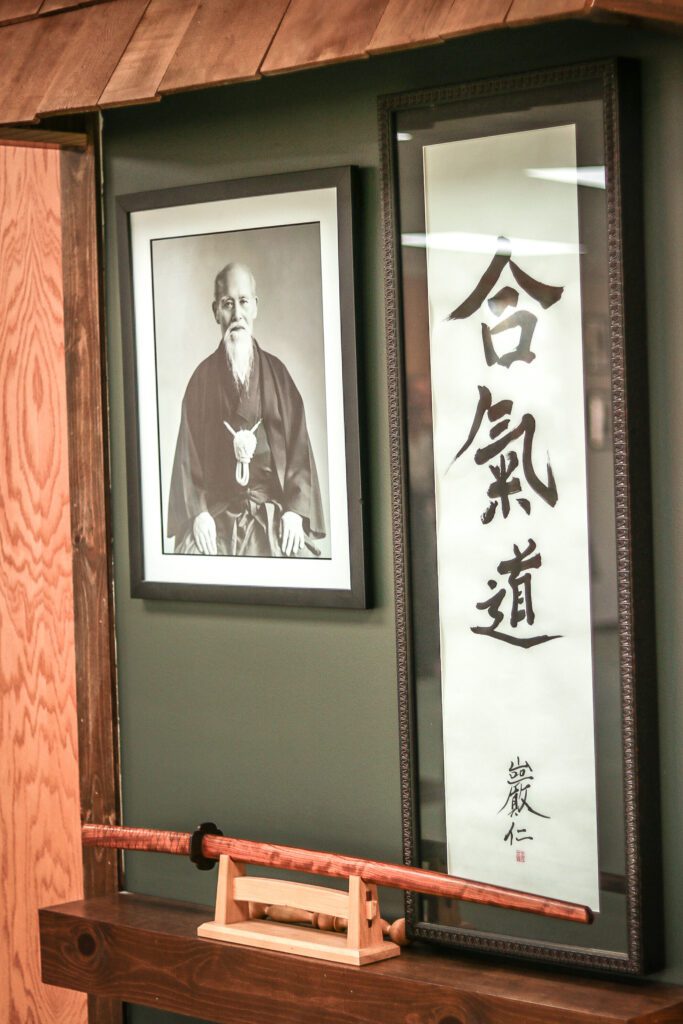 Milwaukee Shobukan is a martial arts dojo devoted to the practice of Aikido. Our humble beginnings started in 2009 with an after school program in the West Bend High School. Students interested in learning aikido joined the student club on Tuesdays and Fridays in the Wrestling Room. Often times members from surrounding dojo(s) and practitioners moving into the area would come to train with the student club. Aikido of West Bend began to form.
Over time maintaining the training schedule throughout the year became more difficult. Conflicts with available times to hold classes arose as other school programs took precedent. There was also a growing desire to have a more permanent membership. In 2012 a decision was made to expand our horizons.
The fledgling dojo moved the Kettle Moraine YMCA, continuing under the Aikido of West Bend nomenclature. We were able to rent out a racquetball court for our training space, and the dojo acquired 36 Zebra brand tatami mats with help from Wendy Whited Sensei. It was at this time that the infamous "White Whale" was constructed as a "portable" storage unit for our mats. Weighing in at over 2000 pounds when fully loaded and painted white, the "Whale" was aptly named. Long time members really, really miss the adventure of moving the "Whale" for class set up. Apart from having a secure training space/time, an advantage to the YMCA location was that it also allowed us to host our first seminars.
We remained at the Kettle Moraine YMCA until August, 2016. Once again changes in program scheduling and a remodeling of the racquetball court into a multipurpose room forced us to relocate the dojo. During a lot of discussion about relocating, Gralton Sensei offered up space in a building owned by his family business. At nearly 4000sqft, the possibilities were staggering. There were some issues though.
One major issue was that the building was located on the northwest side of Milwaukee. How would this impact the membership? Also, the space would have to be gutted and built out for our purposes. What investment of time and money would go into this build out? The more the senior ranks discussed it though the more excited they became. With the amount of space we were looking at there would be room for a 90 tatami (1940sqft) training space! Bathrooms with showers. Changing rooms with elbow space! All of this with room left over for a sitting area and more!
Skilled trade work, such as, electrical, plumbing, and masonry work was hired out. The dojo membership worked almost every night after hours, and on weekends on the demolition, power washing, painting, framing, and preparing our new home. In January of 2017 we opened our doors and resumed practicing.
In the Summer of 2022 we would go through yet another transition, in the wake of the pandemic it was no longer financially possible to keep the space open on N 107th St. The Shobukan was then moved to it's current location on N 49th St.
Our dojo name "Milwaukee Shobukan" was granted us by Saotome Sensei, head of the Aikido Schools of Ueshiba. "Shobu" translates as "Martial Spirit", while "Kan" means "House", or "Hall". So our dojo is the "Milwaukee Hall of the Martial Spirit".